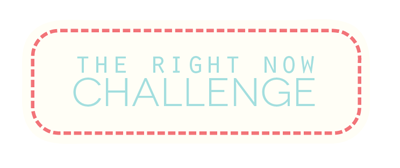 Continuing with The Right Now Challenge. You can visit Week 1 right here.
We're savoring Fall this week. Visits to the nursery to pick up pansies and pumpkins. I also received some adorable pumpkin bowls as a birthday gift from the in-laws. Everything just tastes better when served in them. :)
We baked and decorated Halloween cupcakes then hand delivered them to the neighbors in our cul-de-sac. Colin was SO excited to help bake, taste them (of course) and them deliver the extras.
Colin isn't whole-heartedly loving to play soccer. He lasts for about 15 minutes of the game and then wants to sit out the rest no matter how much pleading we do. Maybe spring will be better…
All of Colin's pants and shirts are too small. I can't believe how much he is growing. Time for 4T now!
I hosted Halloween Bunco this week for 16 lovely ladies. Hard to believe we've been playing for 5+ years now! A Fall-inspired beer tasting was the hit of the evening. I found out that I love Blue Moon's Pumpkin Ale!
Colin's favorite sayings this week: "that would be a good idea!" "no thanks!" and using the silly name of "cheeseburger" when referencing anyone's name.
Colin was out of school on Monday so I was able to play "stay at home mom" for the day. We went the library, out to lunch, and a play date at the park. I loved every minute of it. Hoping to make it a monthly date in the future.