On Turning 32 and Life Right Now
Last night, we left the kiddo with the in-laws and raced to Cheesecake Factory for  a late-night dinner. As any festive gal would on her birthday, I ordered a half-split of champagne. It felt very glamourous. I toasted to a wonderful 32 years and blew the candle out on my pumpkin-pecan cheesecake.
Not so glamorous was how fast I inhaled that cheesecake.
Birthdays are a time of happiness, but also of reflection. I tend to over-think things and this week was like no other. Time spent wasted on thoughts and feelings and insecurities with growing older when they should have been spent more on gratitude and blessings. Thankfully, I have such a wonderful little tribe of friends who swoop in at just the right moment to say just the right things to make me feel whole again and my 32nd birthday was a sunshine filled day full of simple, pleasurable moments and time spent focusing on just me.
Did I mention how a mid-day facial and a hair blowout can work miracles, y'all? It's so true. Everyone should be so selfish on their birthday! ;)
Now for the part where I get deep thinking…
Lately, this quote from the movie Michael has been coming to mind – "everyone is on their way to something else…"
I work in an industry of life's celebrations…people are married, little babies are born, birthdays are celebrated. A constant stream of milestones big and small, fleeting moments in time before we are on our way to the next chapter.
Even during the simplest and normal of days, I find myself catching a moment with Colin or as a family and I feel like I'm in a movie. A little old-fashioned film-strip and I want to press pause and not forget how great the moment feels before we move to the next scene.
Which is why I love this Right Now Challenge Kristina has posted on her blog. Life's little moments captured simply each week. Instagram has done a good job of capturing the moments and now I have a few more notes that will help preserve it even further. I'm going to do my best to keep up with it each week.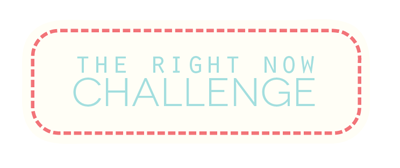 Right now…
1. Colin loves requesting eskimo kisses and is becoming even more loving (dare I jinx it by saying growing to be 'mama's boy') each and every day. I'm basking in the warmth of it.
2. Thankful for mid-day lunch ichats and technology that brings long-distance friends closer to home.
3. The leaves are starting to change, the temperature has been perfect, and I love driving with my windows down.
4. I'm looking forward to (finally after years of wanting to) crafting a December Daily album this year to preserve our holiday memories. I pre-ordered the materials this week and I can't wait to set aside some long overdue craft time.
5. Dahlias in the backyard have made one last appearance and they were bigger and more beautiful than in year's past.
6. I finished cleaning up the garden and after many lessons learned my first year, already excited about possibilities for next. Looking to possibly planing a few fall vegetables as well in the next week.
7. Received this article from Sara. Every mama could relate to that one. Vowing to get in the picture more.
This week I had every intention of launching the Sweet Tea & Lemonade online store but as with all labor's of love, this one is cooking a little longer to get everything perfect and even more fabulous than I had originally intended. I appreciate all your notes of support and excitement you've sent! I can't wait to share it with you all very, very soon!