Recently, I became a consultant with Arbonne, a company that creates nutritional, cosmetics and skin care products using plant-based and organic ingredients as the foundation.
Now before you roll your eyes and frantically press the back button… I'm not here to pitch, but to share why I made this exciting decision in order to continue to grow my brand and business.
TRUTHFULLY, After I signed up, I was afraid to tell people.
There is a stigma associated with going to the direct sales side, am I right?
…but can I let you in on a secret?
I love the world of direct sales! I've been a loyal customer for years.
You know how you have your go-to people for your hair, or doctors or dentists? Well, I have my oils girl. I have my skincare girl. My nails girl. I have loved being a customer and supporting these direct sales businesses and women over the last few years as their respective businesses and industries have grown.
I've been approached by so many women who say my marketing programs and content would greatly benefit the community of MLM/direct sales/network marketing. (I'm not sure what the politically correct title is, so I'll just include them all.)
But, I didn't feel as if I could FULLY serve them directly unless I became one of them.
In recent years, I've coached a few direct sales business ladies and guiding them through the process of creating personal brands and strategically using their online platforms. It's been fun work for me, but I also know there is much more I can bring to this audience, too.
Authenticity is a huge part of my business and brand, and in order to better help my Blooming Business tribe, I have to understand firsthand some of the challenges they experience in marketing and growing their direct sales business. So, here I am!
Direct marketing offers more opportunities than just another stream of revenue.
Did you know that the average millionaire has 7 streams of revenue?
I love working with my clients on diversifying their products and revenue streams… to build staircases of products that tie into one another and take customers on a journey.
This additional revenue stream seemed like a no-brainer to me… I get to use products I love, share them with others, and receive compensation in return just like your average affiliate program (but with a whole lot more perks).
I don't have large-scale plans just yet for my Arbonne business as I feel my way through the beginning stage, but I have seen first-hand as friends retire themselves and their spouses from corporate jobs or even become millionaires from direct sales companies. There is huge potential for this arm of my business!
I also love community and coaching others with their business. So many women have told me, I don't have a business but I want to work with you! This now opens a new door for a new team of women I can help coach and build businesses with.
Happy, Healthy People… for real!
I was introduced to Arbonne products by my sponsor in a completely off-handed way. She used the products, loved them, and would casually share them here and there. There were no pitches, no presentations, no random Facebook Messages (not knocking that method, I'm just sharing what was a totally different experience vs. what I have heard in the past). She was authentically using the products herself, loving it, and sharing the experience along the way. Exactly how I like to do business!
Which brings me to the other reason I love this brand. All of the women I've encountered who are consultants are such vibrant, happy, healthy, loving people. They exude such light and love. They take care of themselves and their body. They are great role models for self-care. I hadn't encountered another direct sales company that embodied those qualities as a whole. I remember thinking to myself, I want what she's drinking! Ha!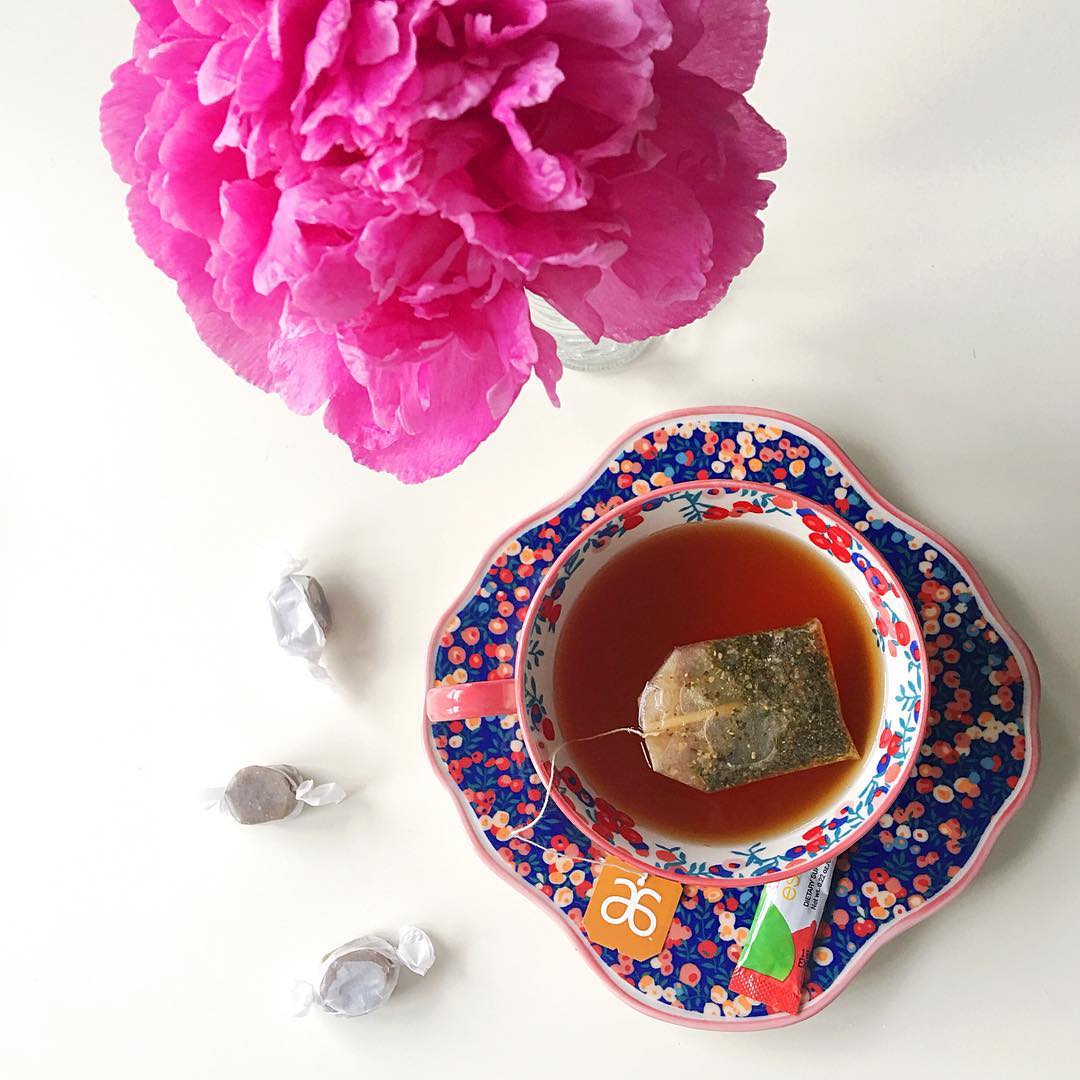 Loving the products so much that I had to have more
It was when I started using the products and fell in the love with them. It started out with replacing my coffee with detox tea and fizz sticks (affectionately known as a 'tizzy'). I've drank decaf coffee for years, but I was loading it with sugary creamers and then skipping breakfast… definitely not healthy!
My tizzy drinks are now my go-to in the morning. No weird shaky caffeine feeling, just a delightful energy to get things done. They also help me remember that my new lifestyle includes having a healthy breakfast.
Then I moved on to the makeup…
Oh, how I love the makeup! I love the fact that it's free of all the chemicals that are in my old stuff. It's vegan and made with things that I feel okay about sharing with my daughter (she totally raids mommy's lip gloss drawer now!).
In one weekend, I replaced all of my old products with the Arbonne makeup line (hello special value pack at 40% off? Yes, please!)… and it's funny because the compliments on my makeup have been rolling in every day with strangers on the street. Even my Dental Hygienist asked me as I sat down for my routine cleaning, "I love your lip color! Where is it from?"
It's that easy to share.
A walking billboard for the products
It's no secret that I've been wanting to make larger-scale changes in my health this year. Circling back to authenticity, I figured if there was any program I would try it would be the 30-day healthy living challenge, a detox using Arbonne nutritional products.
If I could be a walking testimonial to the difference these products can make, how impactful of a sales and marketing message is that?
So my friend Maghon Taylor and I started the Happy Healthy April Challenge, a free Facebook group for those who are doing the 30-day Arbonne Healthy Living Detox and it's also a welcoming community for those who are using their own products but following some of the same eating guidelines. All are welcome in our group and you can still join in here.
I'm wrapping up Week 1 of the challenge, and I already have more energy and enthusiasm for making it all the way to Day 30 of the challenge. (I'll share more detail about my experience and results once I've made it to the finish line, too.)
I'm not scared anymore.
I mentioned earlier that I was scared to tell people about my new Arbonne affiliation, but now I'm feeling the opposite! I love these products and strongly believe what I choose to share with my platforms will always be true to me and my lifestyle.
If you're interested in learning more about this opportunity (yes! I'm building a team and you can be on it!) or any of the products, the invitation is always there. I look forward to sharing with you more about my experiences with this new arm of my business grows in the time to come.
If you're curious about direct sales, but not sure where to start, my friend Dawn (a former direct sales superstar) put together this handy resource that is worth a look!
xo,
Amber
P.S. My favorite lip gloss is Cosmos!